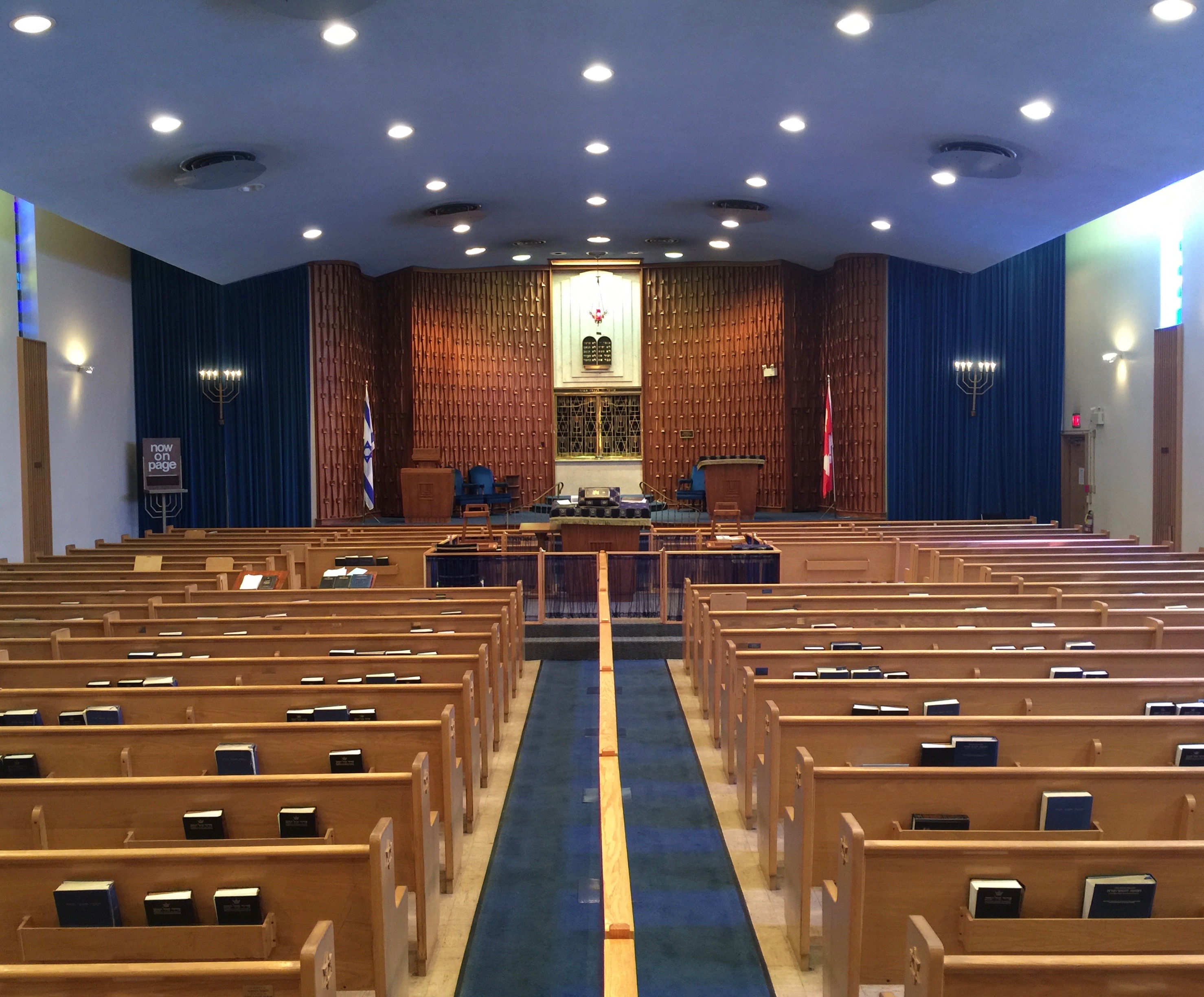 Beth Jacob Congregation

of




Kitchener-Waterloo
Beth Jacob Congregation has been serving the Jewish community of Kitchener-Waterloo and Cambridge for more than a century. Founded in 1908, Beth Jacob is a modern Orthodox synagogue with congregants from different observances.
weekly services at beth jacob

Regular minyan times (other minyamin may vary)
FRIDAY EVENINGS
♦ winter - approx 4:30pm to 6:00pm (varies)
♦ summer - 7:00pm to 8:00pm
SHABBAT MORNINGS
♦ 9:30am to 11:00am
♦ No regular Kiddush lunches at this time
No pre-registration required, all are welcome
---
---
menorah lightings in kitchener-waterloo
MEMBERSHIP DRIVE AT BETH JACOB
beth jacob stands with israel
We encourage those who may be so inclined, and who are able, to consider a donation to Canadian Magen David Adom. The Magen David Adom actively raises funds to support Israel's team of trained volunteer and professional medical responders and aids in providing the entire nation's pre-hospital emergency medical needs, including disaster, ambulance and blood services. The MDA is an active member of the international Red Cross / Red Crescent Society. To donate please follow the link below:
https://www.cmdai.org/en/content/10-donate-now
2023-2024 Memberships
The 2023-2024 Annual Membership Dues letters have been sent and we remain so very grateful for our members' support.
Payments can be made by cash, cheque, money order, MasterCard or Visa, or with PayPal:
https://www.bethjacobkw.ca/form/donations-generic.html
REGULAR IN-PERSON services at beth jacob

We welcome everyone to attend, no pre-registration is required and guests are welcome!
The wearing of face masks is encouraged, but is optional, for all functions including religious services.


Adult sized masks are available but we regret we do not have any child-sized masks

We do ask everyone who attends: i

f you have any fever or signs of illness, please stay home until you feel

better

Hand

sanitizer is provided throughout the building

Siddur and Chumash will be available for your use should you require them

Kippah are available on site, and you are welcome to store your tallit at Beth Jacob

Children of all ages are welcome, but we ask that parents continue to supervise their children under the age of 12
Beth Jacob remains committed to following the guidelines and protocols as issued from our federal, provincial, regional and municipal authorities and public health experts. Thank you for your continued understanding and support.
WEEKLY SERVICES SCHEDULE AT BETH JACOB
Haftorah and DVAR TORAH SIGN UP Sheet
office hours

The office is normally open:
Mondays to Thursdays, 9:00am to 12:00pm
The office is not open on Sabbath and Major Religious Holidays and phones and emails are not answered on those days. We apologize for any inconvenience this may cause.

Should you require urgent burial assistance for a loved one,
please contact us through Dignity Memorial's 24 hour
answering service at 519-743-8900.
---
---
---
Tue, December 5 2023
22 Kislev 5784
There are no upcoming events at this time.
---
This week's Torah portion is

Parshat Vayeshev
Candle Lighting
Havdalah
Motzei Shabbat, Dec 9, 5:36pm
Erev Chanukah
---
TODAY'S ZMANIM
Netz (Sunrise)
7:39am
Plag HaMincha
3:49pm
Shkiah (Sunset)
4:46pm
Tzeit Hakochavim
5:33pm
More >>
---
Tue, December 5 2023 22 Kislev 5784