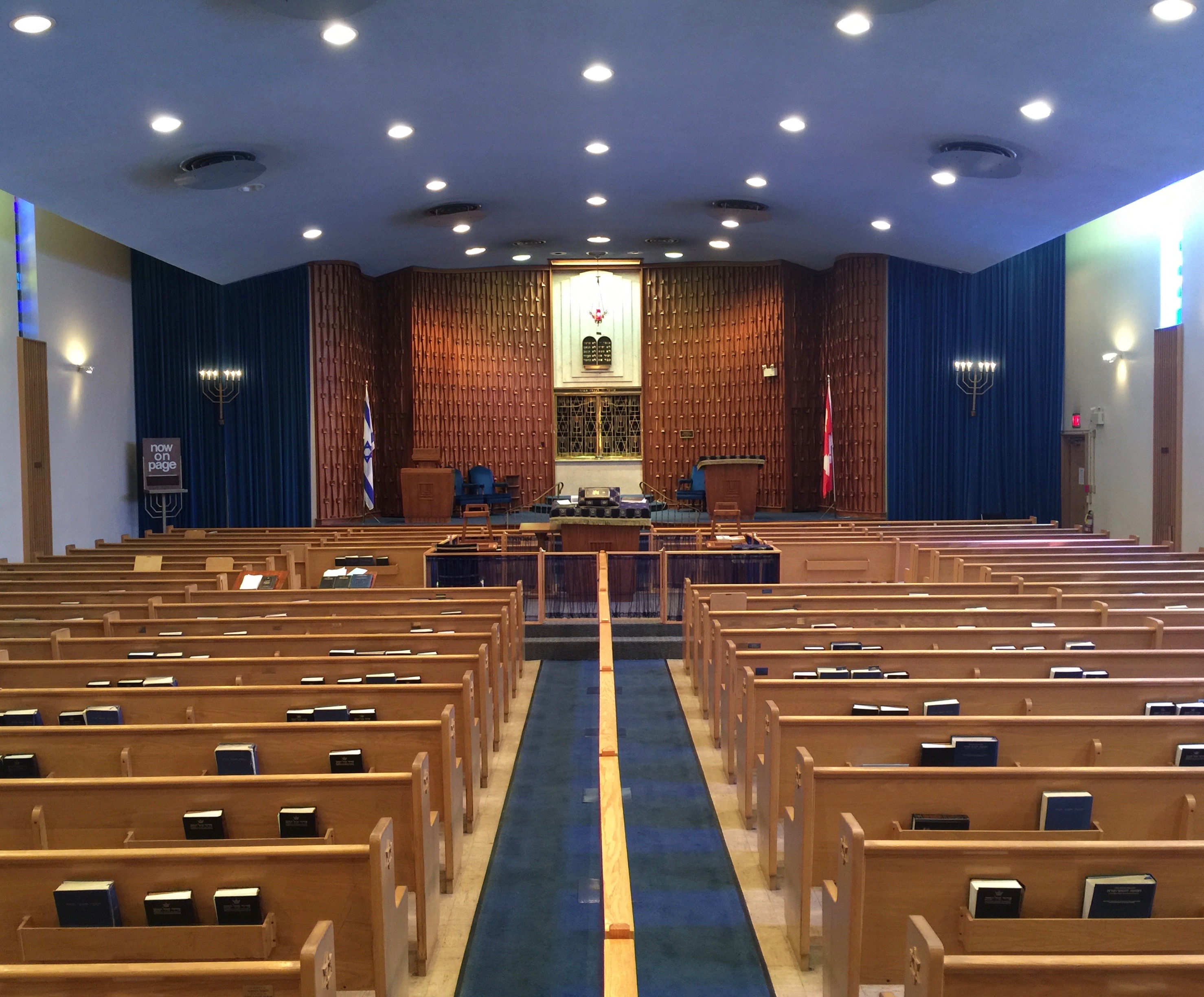 Beth Jacob Congregation of Kitchener-Waterloo
Beth Jacob Congregation has been serving the Jewish community of Kitchener-Waterloo and Cambridge for more than a century. Founded in 1908, Beth Jacob is a modern Orthodox synagogue with congregants from different observances.
Regular minyan times (other minyanim may vary):
Thursday mornings at 7:15 AM
♦ 7:00 AM on Rosh Chodesh or Chol HaMoed
Shabbat & Yom Tov mornings at 9:30 AM
♦ Children's service at 10:45 AM
♦ Kiddush lunch every week at 12:30 PM
The office is normally open:
Mondays to Thursdays, 9:00am to 12:00pm
---
---
---
PESACH CHAMETZ 2019-5779
Pesach is fast approaching! For this year's Chametz Form, please click on the link below:

2019 - 5779 CHAMETZ FORM
Please fill out the form, and return it to the office - by mail, dropped off, or a scanned copy of the signed & completed form can be returned by email.
PESACH (PASSOVER) SCHEDULE 2019 - 5779
April 18 – Thursday Night
Bedikat Chametz (Checking for Chametz)
April 19 – Friday
Ta'anit Bechorot (Fast of the First Born) Shacharit 7:00A with Siyum
Last time for Chametz 11:04A
Candle Lighting 7:52p, Mincha 7:00P
Kiddush should not be before 7:52P
April 20 Shabbat
Shacharit 9:30A
Candle lighting (including preparing) not before 8:53P
Mincha 7:00P
Kiddush should not be before 8:53P
April 21 Sunday
Shacharit 9:30A
Havdallah 9:02P
April 25 Thursday
Shacharit 7:00A
Candle lighting 7:59P
Mincha 7:00P
April 26 Friday
Shacharit 9:30A
Mincha 7:00P
Candle Lighting 8:00p
April 27 Shabbat
Shacharit 9:30A
Havdallah 9:09P
yom hashoah speaker here at beth jacob
Please join us as we welcome Jack Veffer, author of "Through the Eyes of The Child: Survival of the Holocaust" is a frequent speaker at Holocaust Memorial events.
He will be speaking at Beth Jacob Congregation's Yom Hashoah Commemoration on May 1, 2019 at 7:30pm. Admission is free and all are welcome.
Haftorah and DVAR TORAH SIGN UP Sheet
Sat, April 20 2019
15 Nisan 5779
---
Today's Calendar
---
Candle Lighting
Havdalah
Pesach
---
TODAY'S ZMANIM
Netz (Sunrise)
6:32a
Plag HaMincha
6:45p
Shkiah (Sunset)
8:11p
Tzeit Hakochavim
8:56p
More >>
---
Sat, April 20 2019 15 Nisan 5779