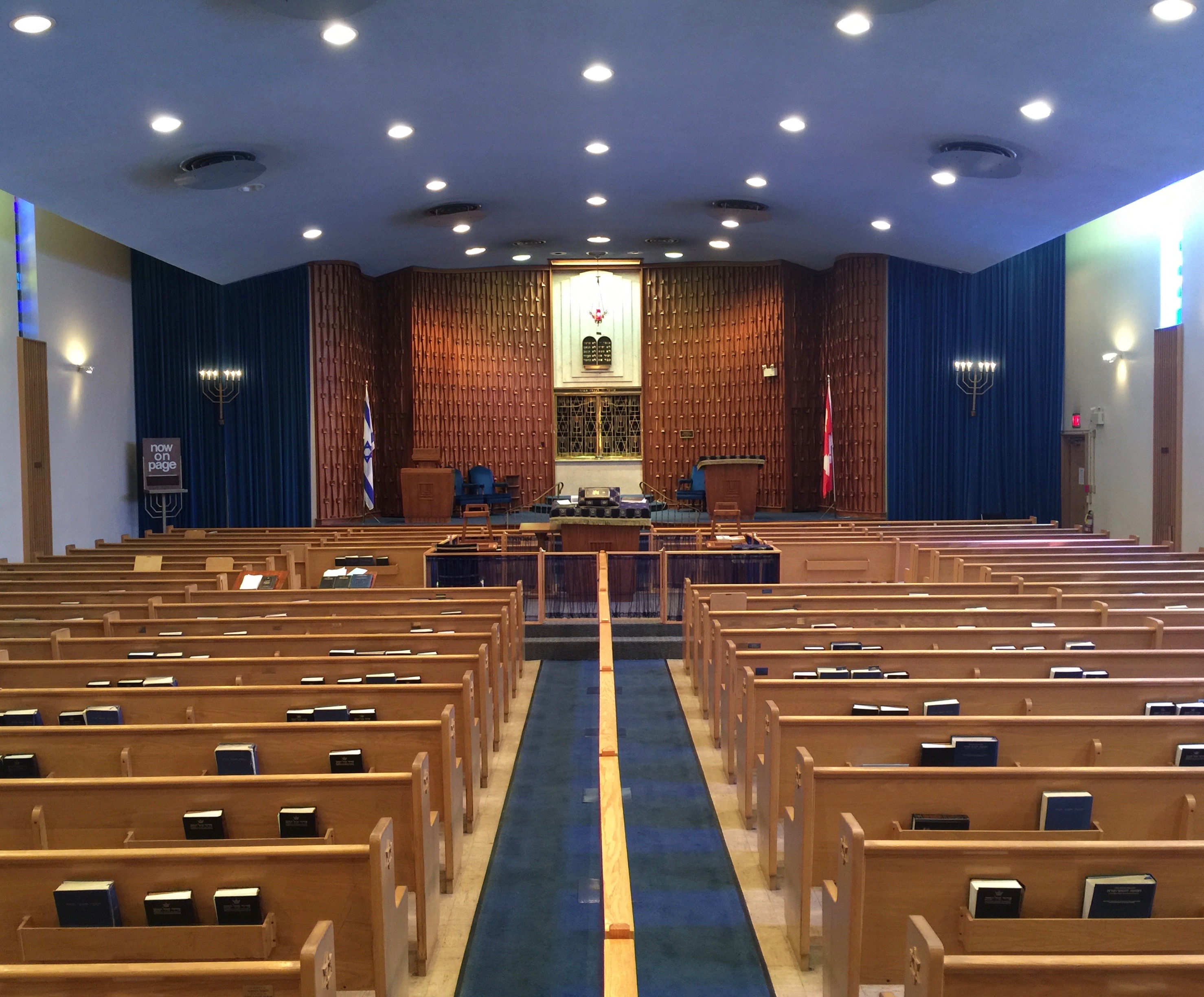 Beth Jacob Congregation of Kitchener-Waterloo
Beth Jacob Congregation has been serving the Jewish community of Kitchener-Waterloo and Cambridge for more than a century. Founded in 1908, Beth Jacob is a modern Orthodox synagogue with congregants from different observances.
Regular minyan times (other minyanim may vary):
Thursday mornings at 7:15 AM
♦ 7:00 AM on Rosh Chodesh or Chol HaMoed
Shabbat & Yom Tov mornings at 9:30 AM
♦ Children's service at 10:45 AM
♦ Kiddush lunch every week at 12:30 PM
The office is normally open:
Mondays to Thursdays, 9:00am to 12:00pm
---
---
---
2019 - 2020 Yizkor Book
Our upcoming Yizkor Book is being edited now - please consider donating in memory of loved ones. Deadline for names is Thursday, August 22nd.
Payment gladly accepted by cheque (with the accompanying order form), or call the office to arrange credit card payment.

For a link to the form in PDF format, please click here.
To order & donate online, please click on the image below.
2019 hIGH hOLIDAYS sCHEDULE AT BETH JACOB
Sunday, September 29, 2019
6:50p 1st night of Rosh Hashanah evening Service
6:50p Candle lighting before this time
Monday, September 30, 2019
8:30A 1st Day Rosh Hashanah morning services
10:30A Shofar & Children's services begins (approximate)
6:30p Community Tashlich ritual (meet behind the shul)
7:00p 2nd night of Rosh Hashanah evening services
7:48p Candle lighting after this time
Tuesday, October 1, 2019
8:30A 2nd Day Rosh Hashanah morning services
10:30A Shofar & Children's services begins (approximate)
7:00p Mincha evening Services
7:46p Havdallah
Sunday, October 6, 2019
11:00A Community Holocaust Memorial service at the Cemetery
Tuesday, October 8, 2019
6:15p Erev Yom Kippur Mincha, Ma'ariv including Kol Nidre
6:33p Fast begins and candle lighting
Wednesday, October 9, 2019
9:00A Yom Kippur morning services
11:00A Children's Service begins
11:15A Community Yizkor service (Approximate)
5:15p Yom Kippur Mincha, reading of the book of Jonah
6:30p Ne'ila service, followed by Ma'ariv
7:32p Fast Ends and Havdallah
Haftorah and DVAR TORAH SIGN UP Sheet
Fri, August 23 2019
22 Av 5779
There are no upcoming events at this time.
---
Today's Calendar
---
Parshat Eikev
Candle Lighting
Havdalah
Motzei Shabbat, Aug 24, 9:01p
Shabbat Mevarchim
---
TODAY'S ZMANIM
Netz (Sunrise)
6:35a
Plag HaMincha
6:48p
Shkiah (Sunset)
8:13p
Tzeit Hakochavim
8:58p
More >>
---
Fri, August 23 2019 22 Av 5779