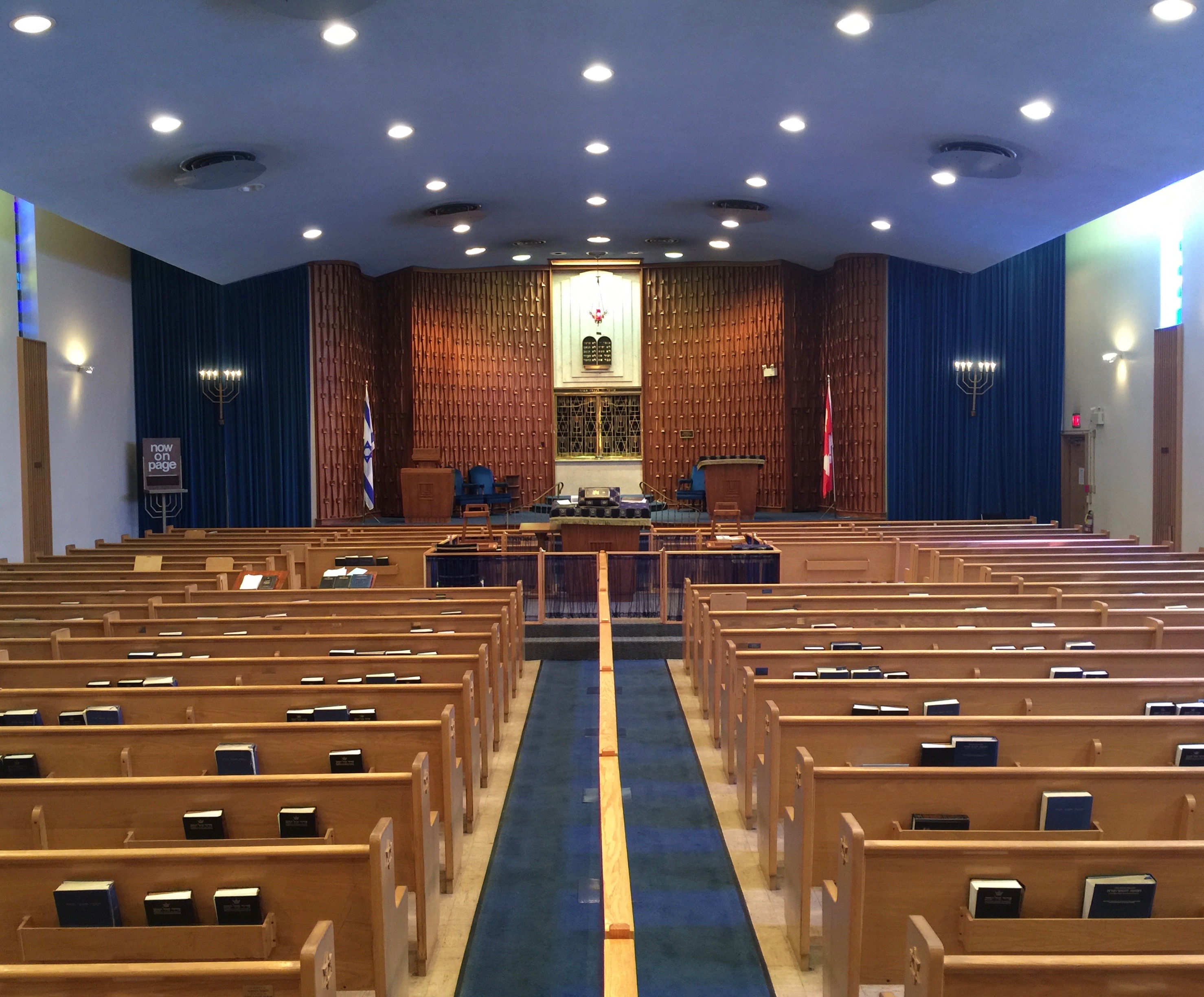 Beth Jacob Congregation of Kitchener-Waterloo
Beth Jacob Congregation has been serving the Jewish community of Kitchener-Waterloo and Cambridge for more than a century. Founded in 1908, Beth Jacob is a modern Orthodox synagogue with congregants from different observances.
Support for Muslim Communities Worldwide
---
Beth Jacob shares outrage at the senseless violence against the Muslim community in Christchurch, New Zealand. We stand with the Muslim communities in Kitchener-Waterloo and around the world.
When you cry, we cry.
When you tremble, we tremble with you.
Our hearts and prayers go out to the friends and families of the victims of this hateful act of terrorism. We unequivocally support the rights of all people to freely practice peaceful religion in the manner of their personal choosing.
---
Regular minyan times (other minyanim may vary):
Thursday mornings at 7:15 AM
♦ 7:00 AM on Rosh Chodesh or Chol HaMoed
Shabbat & Yom Tov mornings at 9:30 AM
♦ Children's service at 10:45 AM
♦ Kiddush lunch every week at 12:30 PM
The office is normally open:
Mondays to Thursdays, 9:00am to 12:00pm
---
---
---
weekly parsha classes
Haftorah and DVAR TORAH SIGN UP Sheet
Sun, March 24 2019
17 Adar II 5779
There are no upcoming events at this time.
---
Parshat Shmini
Candle Lighting
Havdalah
Motzei Shabbat, Mar 30, 8:36p
Shabbat Mevarchim & Parshat Parah
---
TODAY'S ZMANIM
Netz (Sunrise)
7:18a
Plag HaMincha
6:22p
Shkiah (Sunset)
7:39p
Tzeit Hakochavim
8:21p
More >>
---
Sun, March 24 2019 17 Adar II 5779