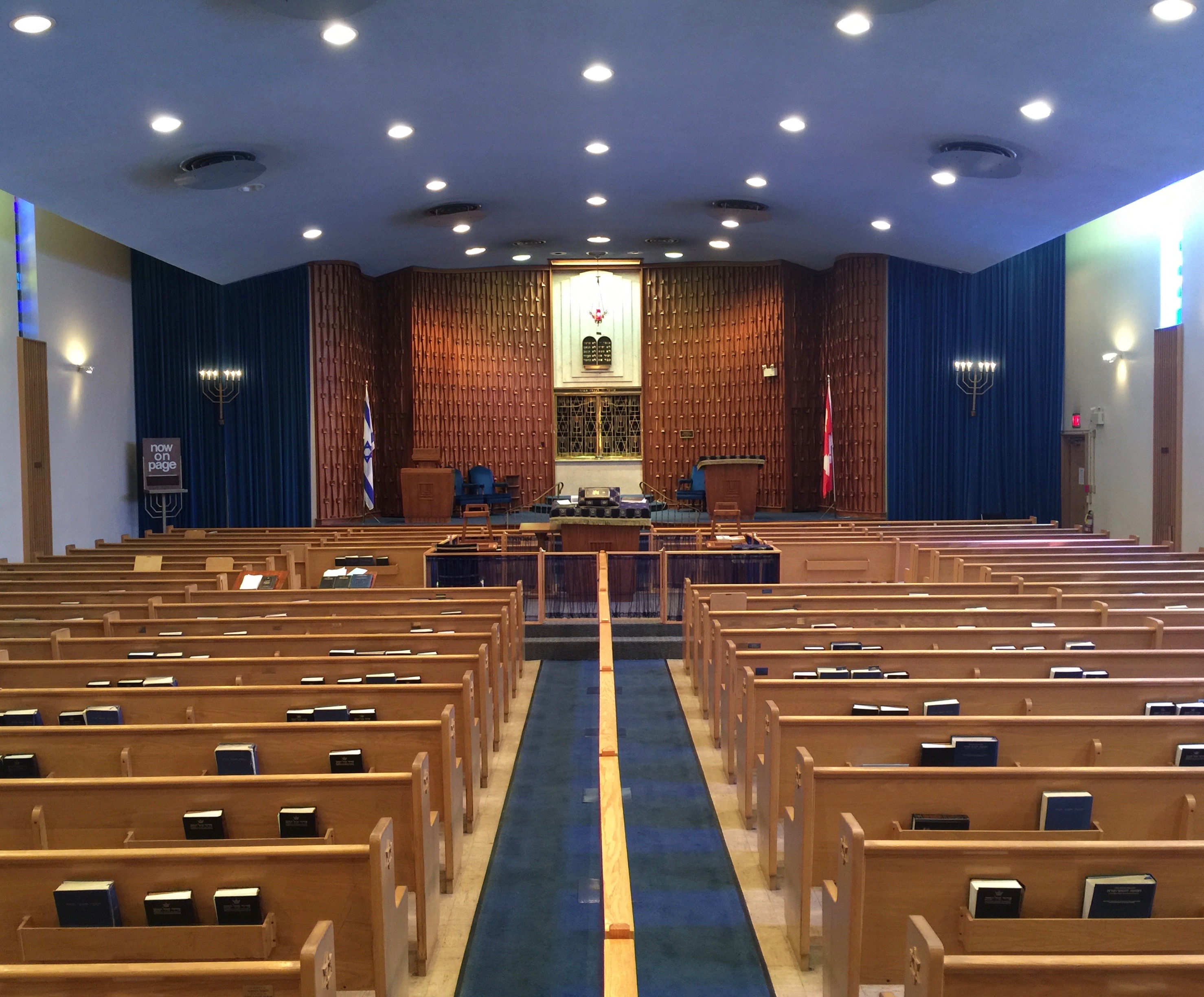 Beth Jacob Congregation of Kitchener-Waterloo
Beth Jacob Congregation has been serving the Jewish community of Kitchener-Waterloo and Cambridge for more than a century. Founded in 1908, Beth Jacob is a modern Orthodox synagogue with congregants from different observances.
Regular minyan times (other minyanim may vary):
Thursday mornings at 7:15 AM
♦ 7:00 AM on Rosh Chodesh or Chol HaMoed
Shabbat & Yom Tov mornings at 9:30 AM
♦ Children's service at 10:45 AM
♦ Kiddush lunch every week at 12:30 PM
The office is normally open:
Mondays to Thursdays, 9:00am to 12:00pm
---
---
---
2020 purim services at beth jacob
Monday March 9 @ 7:00PM
Tuesday March 10 @ 7:00AM
2020 PURIM PARTY AT BETH JACOB!!!
Join us for a great Purim celebration with your community! This year, our theme is Purim in New York City, featuring a delicious journey to a NYC delicatessen and other New York elements! Vegetarian options will be available as well.
Please note - prices will increase to $25 per individual, $75 per family, and $150 per table of 8 on March 6. Act soon and get your tickets early!
Schedule:
5:30 - Doors open; dinner and bar
6:15 - Swift Megillah reading
6:30 - Children's activities - Hamantash baking, Purim crafts and more
6:30 - Adult program - Jews Telling Jokes and "roasting the rabbi" by comedian Ryan Zeitz - recently featured at Yuk Yuks.
L'chaims for all from our secret New York speakeasy, served by our SmartServe certified bartender. Please refrain from bringing your own alcoholic beverages to this event. Mishloach Manot packages will be made available to every participant to gift to another, and you will also have the opportunity to donate "Matanot L'evyonim", gifts to the poor, in honour of Purim.
Schedule of Candle lighting & service times
Haftorah and DVAR TORAH SIGN UP Sheet
Thu, February 27 2020
2 Adar 5780
There are no upcoming events at this time.
---
Today's Calendar
---
This week's Torah portion is

Parshat Terumah
Candle Lighting
Havdalah
Motzei Shabbat, Feb 29, 7:01p
Parshat Zachor
---
TODAY'S ZMANIM
Netz (Sunrise)
7:02a
Plag HaMincha
4:59p
Shkiah (Sunset)
6:08p
Tzeit Hakochavim
6:51p
More >>
---
Thu, February 27 2020 2 Adar 5780