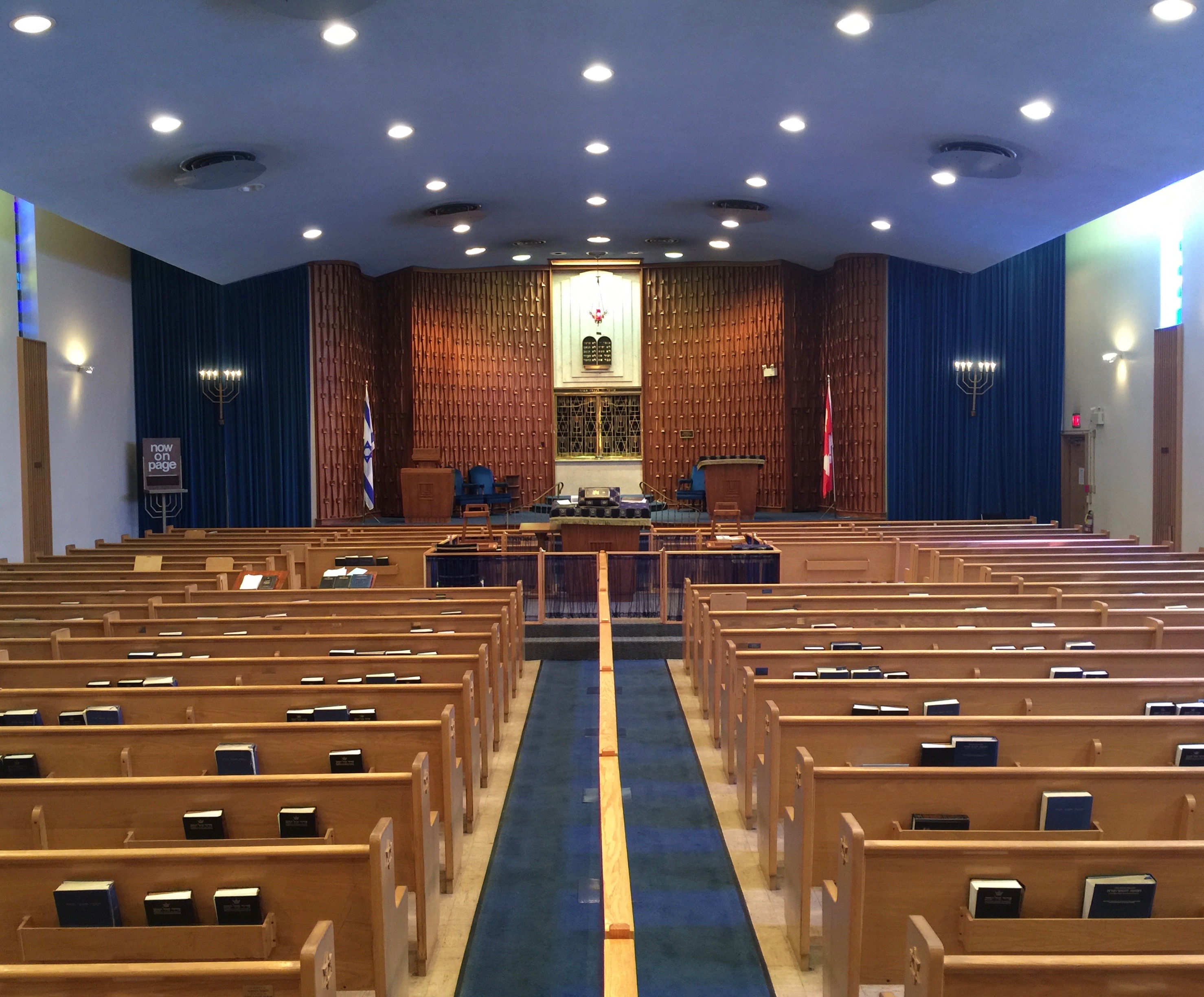 Beth Jacob Congregation of Kitchener-Waterloo
Beth Jacob Congregation has been serving the Jewish community of Kitchener-Waterloo and Cambridge for more than a century. Founded in 1908, Beth Jacob is a modern Orthodox synagogue with congregants from different observances.
Regular minyan times (other minyanim may vary):
Thursday mornings at 7:15 AM
♦ 7:00 AM on Rosh Chodesh or Chol HaMoed
Shabbat & Yom Tov mornings at 9:30 AM
♦ Children's service at 10:45 AM
♦ Kiddush lunch every week at 12:30 PM
The office is on Summer Hours for July:
Mondays to Thursdays, 9:00am to 12:00pm

---
---
---
SCHEDULE FOR Tish'a B'av
Parsha Devarim
Friday July 20th
Mincha 7:00 pm
Candle Light 8:39 pm
Saturday, July 21st - ERUV TISH'A B'AV
Shacharit 9:30am
Children's Teffilah 10:45am
Tish'a B'av Fast begins 8:52pm
Tish'a B'av Service 10:15pm
Sunday, July 22nd - TISH'A B'AV
Shacharit 9:00am
Tish'a B'av Fast ends 9:30pm
Havdalah 9:45pm
Thursday, July 26th
Weekday Shacharit 7:15am
YizKor Book --- NAME Order Form
Haftorah Reading Volunteers Sought
Seeking Haftorah volunteers - sign up today using this public Google Doc!
Fri, July 20 2018
8 Av 5778
There are no upcoming events at this time.
---
Today's Calendar
---
Parshat Devarim
Candle Lighting
Havdalah
Erev Tisha B'Av & Shabbat Hazon
---
TODAY'S ZMANIM
Netz (Sunrise)
5:59a
Plag HaMincha
7:23p
Shkiah (Sunset)
8:57p
Tzeit Hakochavim
9:48p
More >>
---
Fri, July 20 2018 8 Av 5778